Miss our super long distance event? Here we go again.
Let us introduce you the Challenger Run 3.0.
Event info
Event: Challenger Run 3.0
Category: 300KM/600KM/1000KM/1500KM
Challenge type: Can completed by multiple runs
Timeline: Anytime after e-bib received
Result submission cut-off: No cut-off time
Venue: Anywhere you like (virtual series)
Race Category & Information
Category
Age Requirements
300KM
No age limit

600KM
1000KM

1500KM

Registration:
Register the event by complete and submit this form
After payment verified, you will receive an e-bib number by email(please check your spam box or junk mail), screenshots the e-bib number and save for later use.
Please inform us if you didn't received your e-bib within 3 days.

Run:
Start your run/walk in the event timeline. (can be complete in once or accumulate)
WhatsApp or Email us the race result together with your e-bib number.
Your finisher medal and t-shirt will be shipped to you once you completed the challenge.
Registration Fee
| | | |
| --- | --- | --- |
| Race Category | Age Requirement | Normal Fee |
| 300KM Virtual Run | No Limit | RM70 |
| 600KM Virtual Run | No Limit | RM70 |
| 1000KM Virtual Run | No Limit | RM80 |
| 1500KM Virtual Run | No Limit | RM80 |
Additional Courier Fee:
Malaysia : Free
Singapore : RM30
Other Countries : need to check
Entitlements
Unique Finisher Medal
Finisher T-shirt
E-Bib Number (printable)
E-Certificate
T-Shirt Design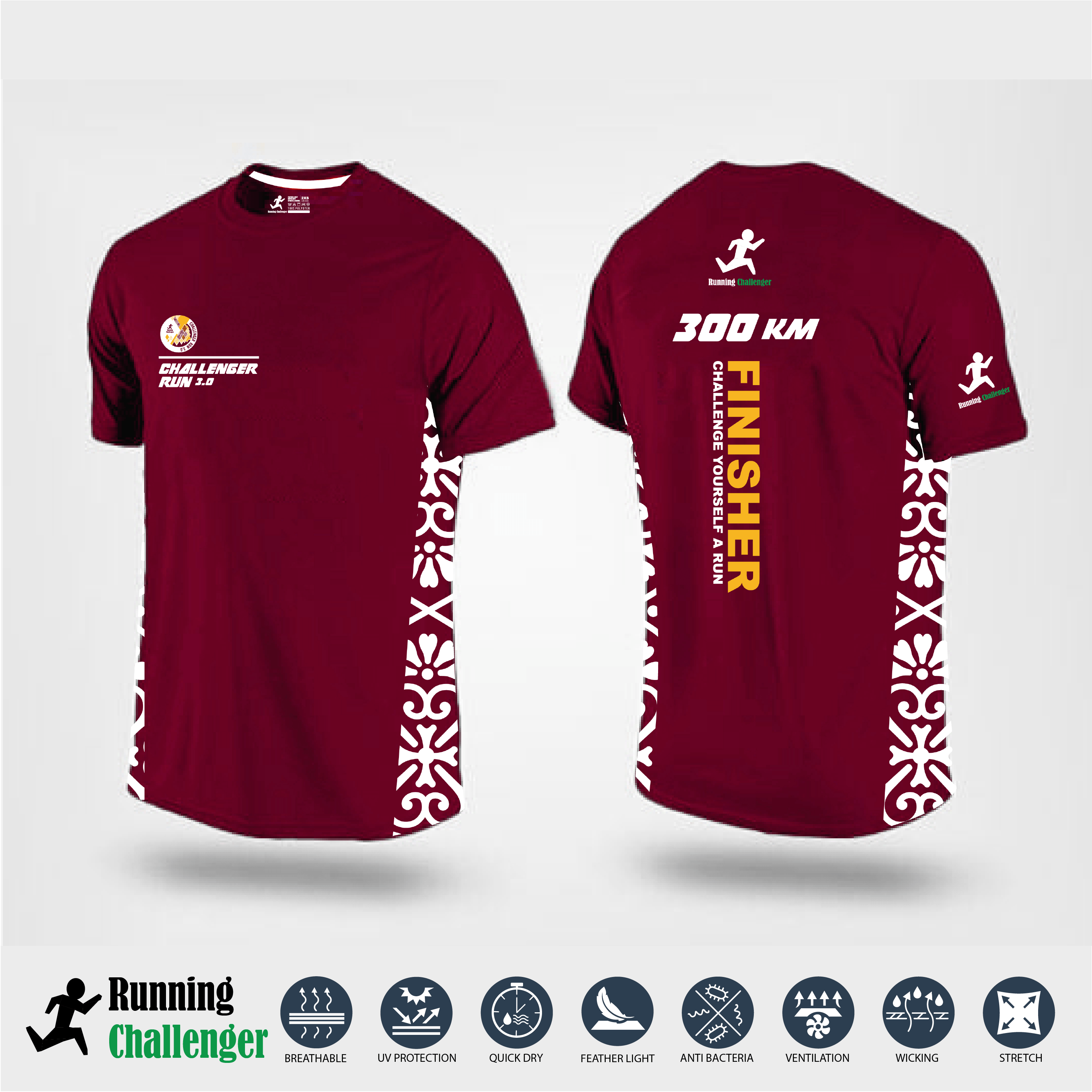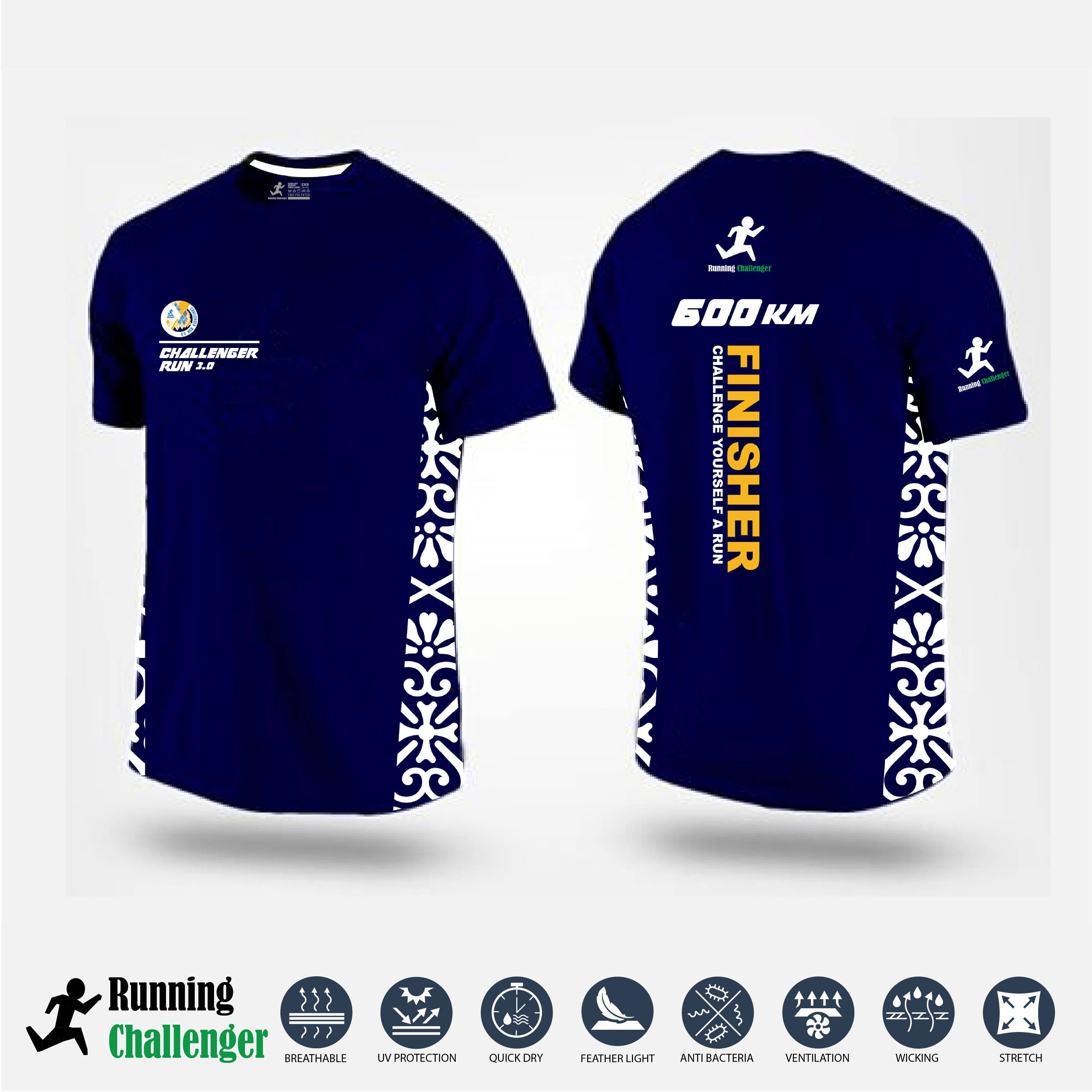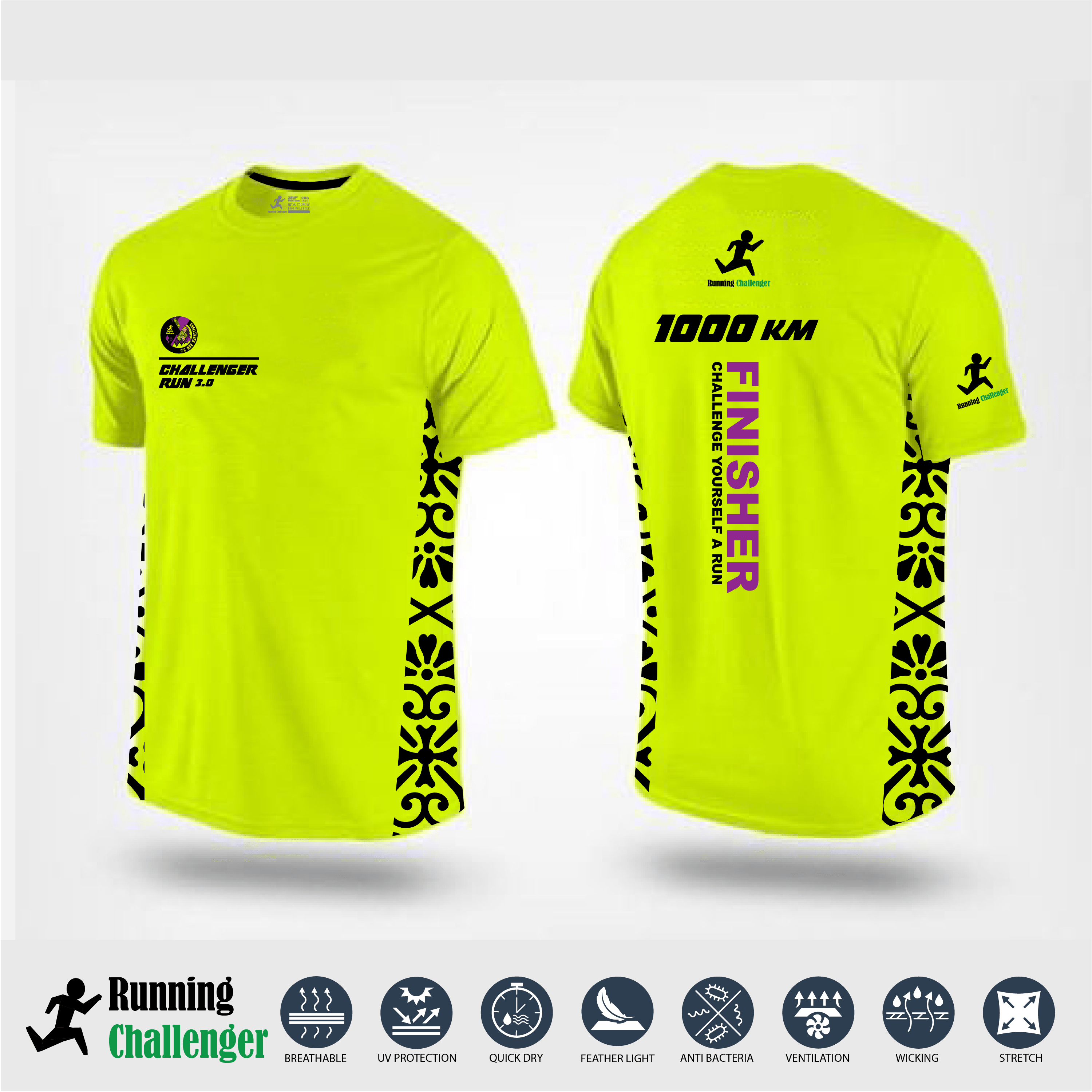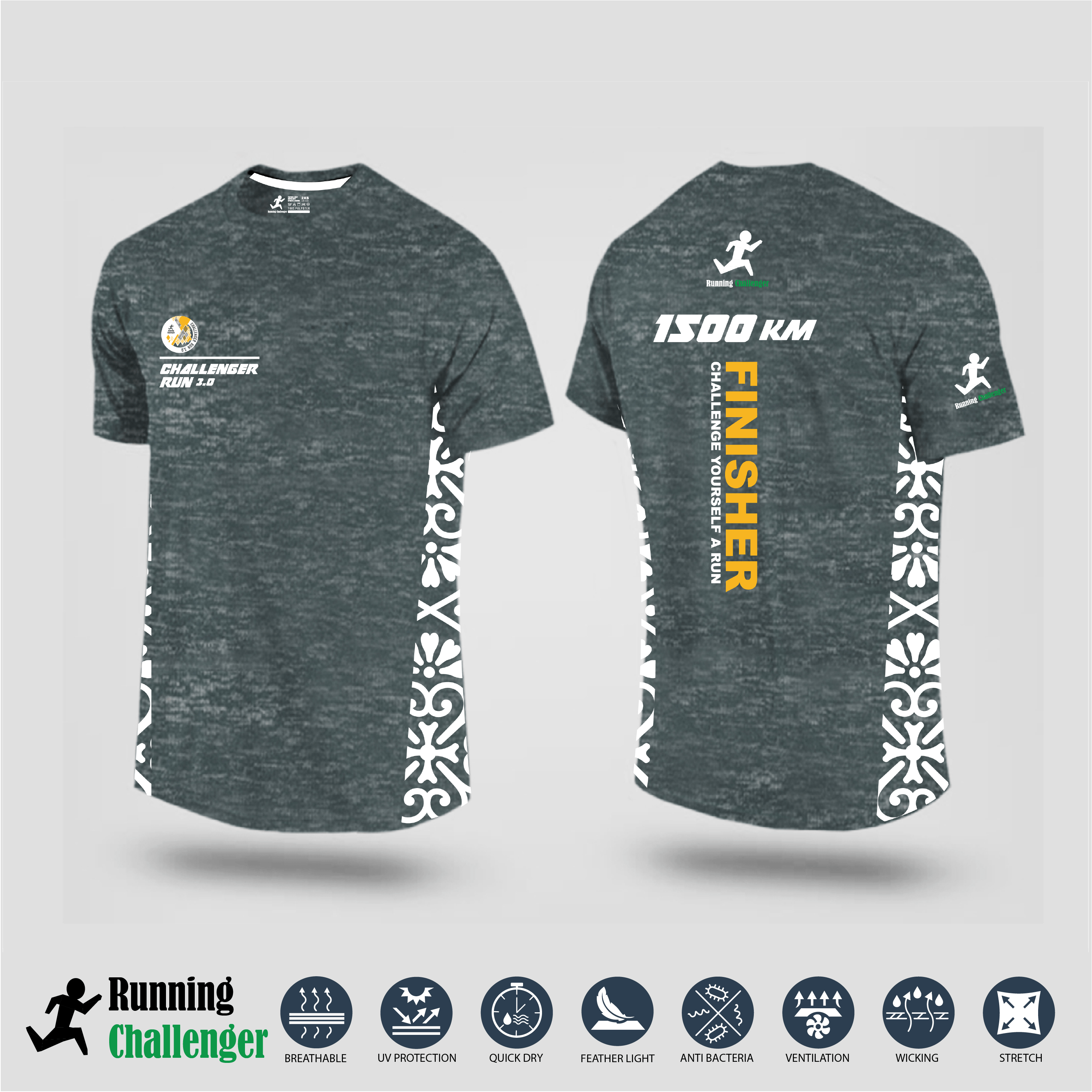 T-Shirt Size Chart
Medal Design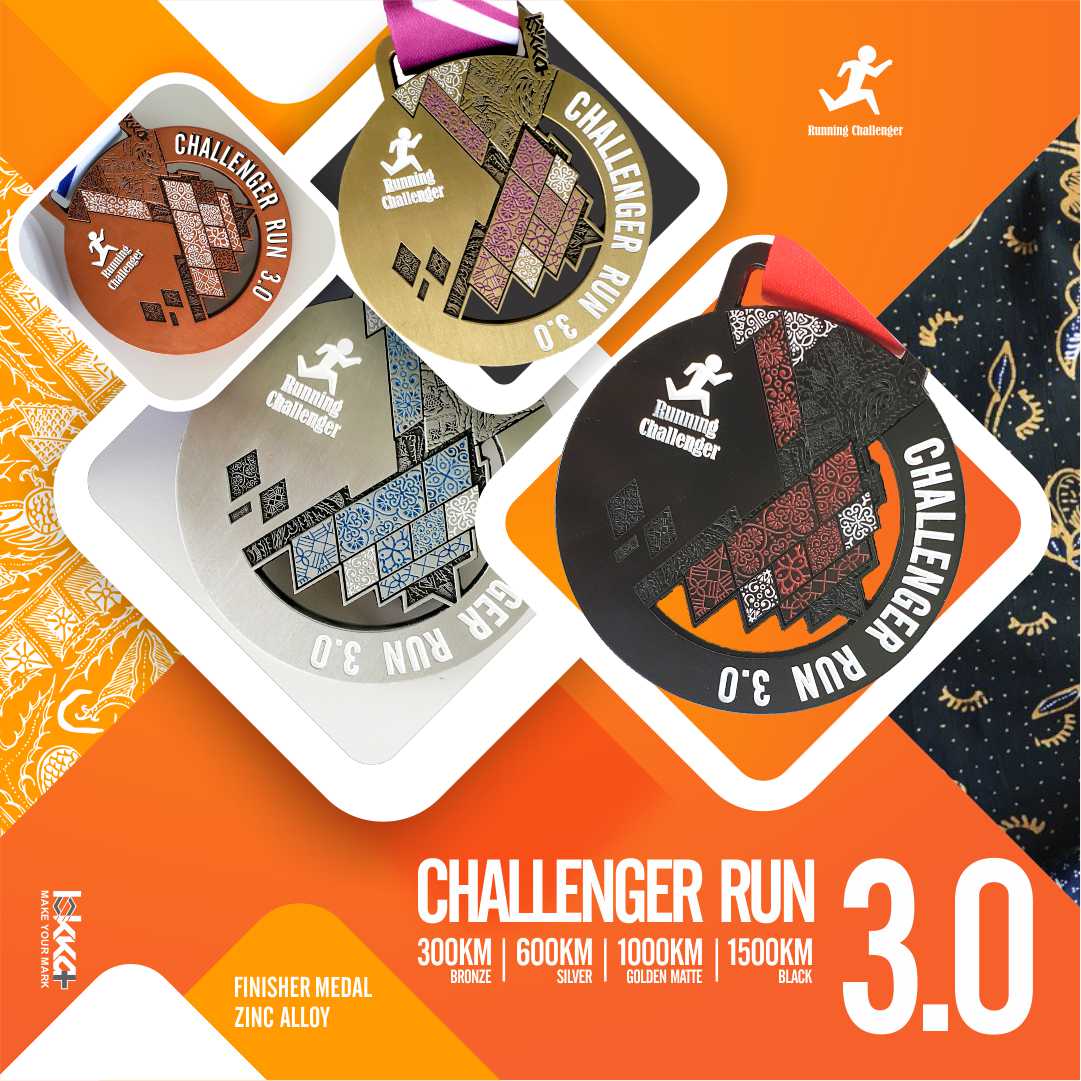 Terms and Conditions
PARC EVENTZ reserves the right to cancel, postpone or amend the event at anytime without prior notice to participants, in which case they will make an effort to inform the participant prior to the date of event. If the event has been cancelled or postponed, there shall be refund for the registration fees paid and the organizer shall not be liable for any other loss or inconvenience cause.
PARC EVENTZ shall not be held responsible for any dispute arising from incomplete entry details.
PARC EVENTZ reserves the right to use any photographs, motion picture, recordings or any other records of the event for any legitimate purposes, including commercial advertising.
The Organizer shall not be liable for any damages whatsoever, resulting from injured, whether fatal or otherwise, of any participants or for damages to or loss of such person's property.
Participant below 18 years of age need to seek for parental or guardian consent before participating in the event.
Finisher medal/tee will be mail directly to registered mailing address which is provided by participants during registration. Please provide accurate mailing address accordingly.
No self-collection is allowed. All participants are advised to wait for finisher medal/tee to be delivered to them.
How it works
After payment made, you will receive an official email with E-Bib and receipt. (Please check your spam/junk mail)
The E-Bib is not compulsory to be printed. You can keep this E-Bib by "save image" and you can share it on your social media.
Download running apps or use GPS running watch to track your run. Switch your running apps or GPS watch to indoor/treadmill mode when you run on the treadmill.
After complete, submit your run result to our whatsApp number 010-2105837 or email us at

[email protected]

You will receive your race pack tracking number days after your results verified.
Your finisher's medal will be shipped directly to you.
"No completion, no finisher entitlement" policy. The race is based on an honest system, Running Station will do periodic checks on the submissions. Accounts may be suspended if fraudulent results are found.
Tips to stay safe and healthy while running:
Buy running-specific shoes that offer strong arch and ankle support. Swap out your running shoes every 800 - 1000km.
Run in safe, well-lit areas. Look for popular trails, tracks, and parks where you can run near your home or office.
Watch out for tripping hazards, like rocks, crevices, tree branches, and uneven surfaces.
Avoid the 'peak hour' periods to reduce your risk of inhaling air pollution from vehicles. If possible, schedule your runs for either the early morning or the evening.
If you're new to running, start out at a comfortable, slow pace that's conversational. You can build up speed from there. You can also alternate between running and walking to start.
Make sure you warm-up and stretch thoroughly before you head out. Cool your body down with light stretches when you return.
Drink plenty of water while you run. If you're going out for a longer run, look for running routes near you that have water fountains or somewhere you can leave a water bottle.
Refuel with a snack or light meal within 45 to 60 minutes after your run.
Allow at least one or two complete rest days per week to avoid overtraining, which may cause injury.
*Send the result to the organizer via their Whatsapp number (+6010-2105837) or email [email protected].